Best of TV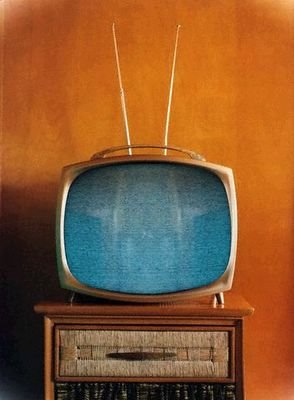 In a recent issue of Entertainment Weekly, the magazine chronicled what it felt were
the best shows on TV
. While several of my favorites found their way to the top ten, I was more surprised by how many of EW's choices I didn't watch (or no longer watch). While you may find this surprising, I actually watch very little TV—5 ½ a week by the numbers. There are some shows that look great but I avoid just because I don't want another nightly anchor around my neck.
So it got me thinking, what are my favorite TV shows? Pragmatically, I guess they'd have to be the ones I let into my home each night.
And they are…
SUNDAY:
The West Wing
--While it has only a few episodes left,
The West Wing
is still one of television's reigning princes. Sure, it suffered when creator and writer Aaron Sorkin and producer Thomas Schlamme left, but a season later it rebounded with grace and vigor. When you think about it, these days the show is more like a spin-off series of itself, tracking two timelines—life at the White House and the rancorous Presidential campaign with which it will soon swap places. While it saddens me that so good a show has not been renewed for an eighth season, truth is, I actually wanted it this way all along. I'd rather the show end with the Bartlett administration than continue with a new President, no matter who he might be. The show's wit, rapid-fire dialogue and deeply moving storylines created an inspiring political arena where America's highest ideals meet her most passionate titans. Bartlett in 08!
MONDAY:
How I Met Your Mother
--This freshman comedy is pitch-perfect, delightfully cast (none better than Neil Patrick Harris), and as hilarious as it is genuinely touching. Each episode is a flash-back, told to the narrator's kids as an explanation as to how their folks met. It's a gimmick that works in a show that felt like a polished gem from its pilot episode. It's been the breakout comedy of this season and it might just be destined to become a classic. In a line-up of traditional, uninspired sitcoms, this one is truly must see!
TUESDAY:
The Amazing Race
--Let me just get something off my chest in the very beginning. Producer Jerry Bruckeimer is the devil. His films (
Armageddon, Pearl Harbor, Enemy of the State
) are some of the worst slop Hollywood has to offer. Why is it then that he does such great TV?! While I don't have much use for most reality TV,
The Amazing Race
is a staple of my week. Teams of two race almost 100,000 miles across a half dozen continents, taking on culturally significant tasks in an adult scavenger hunt for one million dollars. It's been called travel porn. If so, I'm addicted.
WEDNESDAY:
Lost
--
Lost
is the ultimate TV jigsaw puzzle, presenting more questions than it answers. The intelligent, layered writing is steeped in plumbless metaphor and deep spiritual themes. The cast of relative newcomers have become overnight stars by creating rich, complex characters. No one on this show is who they seem. And that includes the largest character of all—the island is dangerous, beautiful, spooky, and undeniably intriguing. The same could be said of the show.
THURSDAY:
Survivor
--It's not the king anymore and it's pulling out all the stops to remain interesting and relevant, but I can't seem to stop watching. Everyone needs a guilty pleasure. It's the ultimate social experiment—sorta. This season, the show's back in top form with contestants we love to love and love to hate.
FRIDAY:
Battlestar Galactica
--It's been called "the best show on TV" by the likes of Newsday, Rolling Stone and TIME magazines. In its ranking, EW ranked Battlestar Galactica above even LOST. And with good reason.
BSG
is utterly brilliant. It's dark, sexy, adult, politically and philosophically drenched TV. More
West Wing
than
Star Trek
, this is a space opera that never loses sight of the people that power it. Consistently strong and boasting one of the finest ensemble casts around,
BSG
is quite possibly the most powerful drama out there.
So, which ones am I missing? Which ones can't I do without? Let me know…