NASKIRK
Every year, my church's boy's club, the Royal Rangers (think religious Boy Scouts) puts on a pinewood derby. Last year's was so successful and enjoyable that the church opened the races up to anyone who wished to participate.
Struck with inspiration, I entered the Star Trek: Original Series shuttlecraft, Galileo Seven for this year's race which took place yesterday.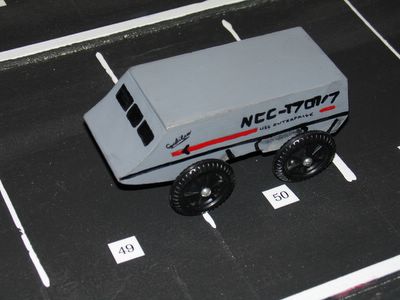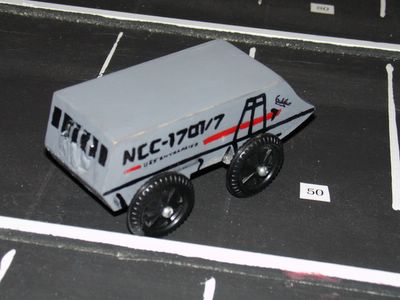 Unfortunately, this is how my car performed for the majority of the heats: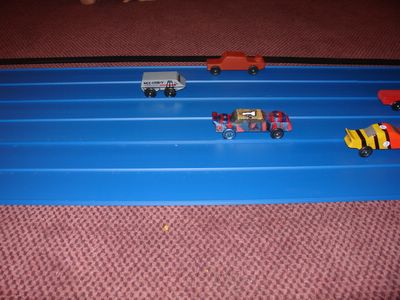 But fortune favors the bold and what I couldn't win in speed, I won in style--First Place in Show!
"I'd like to thank all the little people in red uniforms who died horrible deaths so I could be here today..."